When it comes to being environmentally conscious, the first thing people are trained to think about is their car, and how emissions can be reduced! And in today's society, making a choice as to what car to drive is much more in-depth than it once was. Today's era contains a ton of hybrid options which are great in their own ways — but which one is best? Below are a few of our top choices to think about when thinking hybrid vehicles.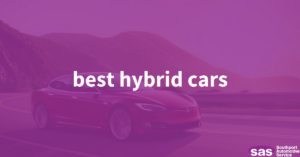 Tesla
Of course, Tesla's are one of the top choices for a number of reasons. For one, these cars actually are emission-free, as they use only electricity to be powered, which is much better than using a combination of gas and electric. Second, they're smart. With them being able to drive on their own and hold a ton of technology inside, they make great cars for the tech geeks in the room, who also like a luxury experience.
Toyota Prius
The staple hybrid, the Toyota Prius has been the benchmark for electric crossover performance for the past decade or so, giving way to other major companies who have replicated the system. This car, which can boast a high mpg, good technology and comfort is a great option for those looking for something compact and useful for a number of daily tasks!
Ford Escape
A bit bigger than most, the Ford Escape is a great option for those who are looking for an all-wheel drive system while they save gas. This spacious and advanced platform of an SUV is perfect for small families and those who have activities that require a bit of storage. Perfect for long drives as well, this car offers high MPG's and a great warranty backed by Ford!
Of course, if your hybrid breaks down and you need help getting it back on the road, trust a company who's been working on all makes and models for years! At Southport Automotive, our carefully trained technicians are ready to get you back on the road cruising this summer in no time!