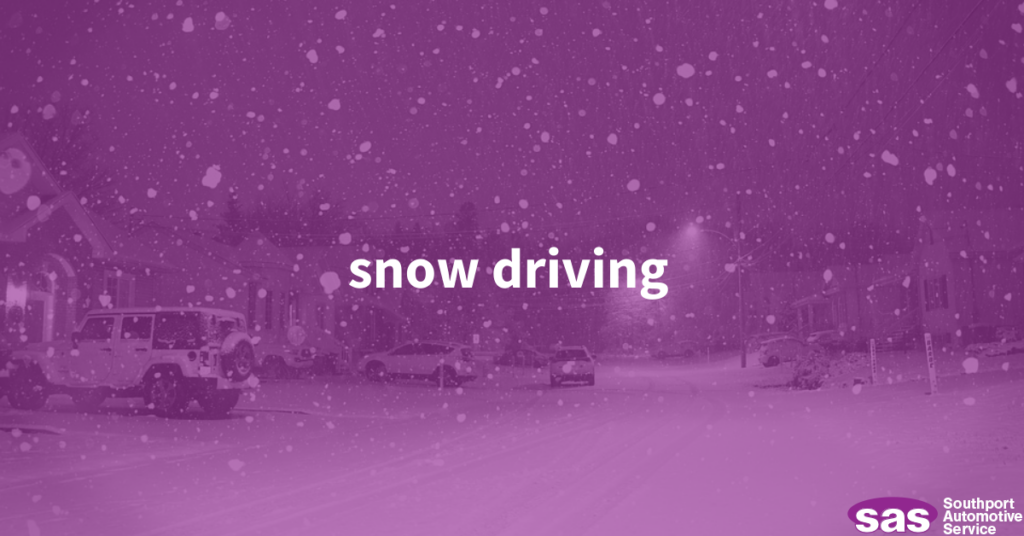 As the cold weather approaches the region, so does the probability of inclement weather, and more importantly, our freezing white friend snow. And while many people love looking at the snow as it falls, those smiles are quickly dissolved when it's time to get out and shovel, as well as drive in poor conditions to work. Because of this, it's important to know how to remain safe on the road and handle the snow while you drive.

4WD

If you're someone with 4wd/awd on your car, snow and other terrains are usually no issue for you — however it doesn't mean that you won't ever lose traction. In many cases, it's best to know how your car responds to different types of weather and levels of snow. For safety purposes, it might make sense to get into an empty parking lot and try to break traction a bit to understand how your car reacts and subsequently, how you should react when it does.

Learn Strengths

Your car has capabilities that other cars might not have, and that can be an advantage for you, or it can hurt. For most, it's a good thing that you can handle different types of weather — but to really know how it ends up doing that. It's important to know what kind of tires, driveline, power and gearing you have on your car and how it can help. Reading the manual and practicing at low speeds outside can help you get a better grip on what to expect in a situation when you really need to know what to do.

Keep Up With Maintenance

Believe it or not, your car will perform better in situations when you've kept up to date with the little things. This includes brakes, tires, fueling, oil, axles and more. All of these components play a big part in making sure your car runs the way it should and can be controlled by the driver in the event of inclement weather when it needs a bit of assistance as well.

Southport Automotive is Fairfield County's premier service station for all things Automotive. In business since 1981, we've helped get thousands of Connecticut residents back on the road faster, and for longer. To learn more about how we can help your vehicle stay in its best shape, please give us a call at 203-259-3839. For more tips and tricks, make sure to like us on Facebook!