When the winter hits and it's time to change over from 2WD into 4WD, that means a few things. In some cases it can mean lower MPG's and more stability — but for some it can induce the 'why isn't this working' question when your car still won't move. In some cases, diagnosing a 4WD issue is sometimes a computer issue — but in others, i can be a simple inspection of the car.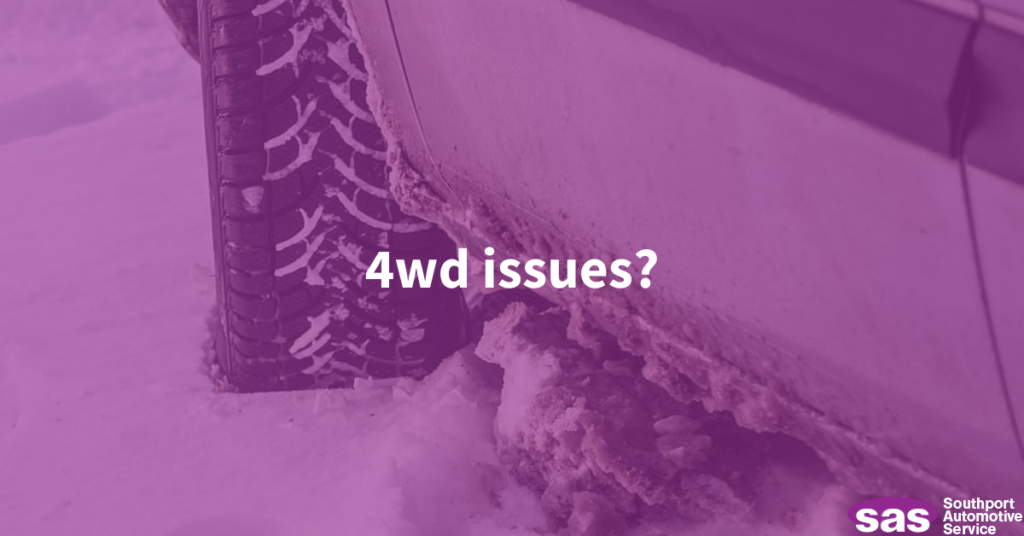 Shifter

Some trucks and more off-road tuned cars include separate shifters to engage 4WD and get you moving when you need it. Of course, over time and due to excessive wear/tear, these items can begin to get worn out, snap, and not work. When this happens, that shifter might feel as if it's moving a bit more freely than it should, seemingly not locking into another gear. If this is the case, there might be an issue with the shifter in your car/truck

Connections Underneath

When you engage 4WD, your driveline in the rear essentially connects in some way to the front, which sends power to all 4 axles, and then the wheels. When there's a connection interference, that connection may not be made and may require a diagnosis. Something as small as a rock, stick/ ice or other debris can sometimes cause the issue and pose a threat for your gearing as you try to get it working. If this is the case, don't force anything in just yet. Inspect, and then bring it in for a diagnosis.

Southport Automotive is Fairfield County's premier service station for all things Automotive. In business since 1981, we've helped get thousands of Connecticut residents back on the road faster, and for longer. To learn more about how we can help your vehicle stay in its best shape, please give us a call at 203-259-3839. For more tips and tricks, make sure to like us on Facebook!